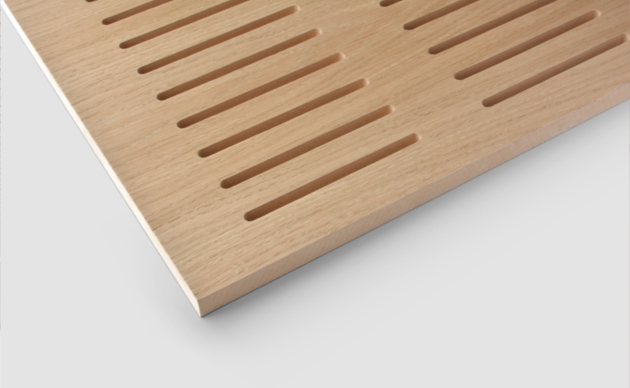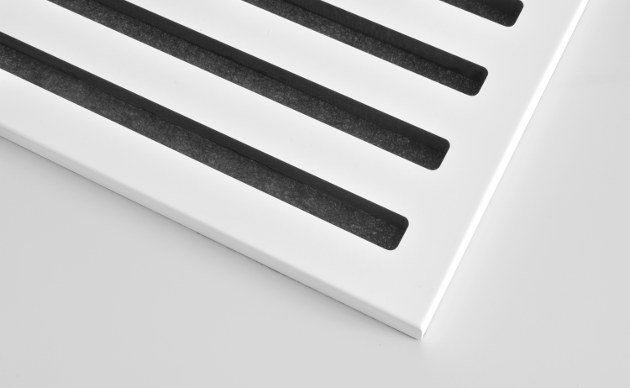 Slotted acoustic wall panels
Slotted timber acoustic panels are typically installed on to battens with our secret fixing system and even shadow gaps.
Suspended ceilings
For ceilings we a suspended ceiling tile version, which is easily removable and acts to conceal a standard T grid system. Alternatively an MF system can be used and similar mounting to wall panels is achieved.
Individual ceiling 'clouds'
Individual suspended panels can be installed using our efficient aluminium demountable system and steel wire. Black up-stands to the rear hide the fixing system.
These systems can be particularly useful for certain aesthetic requirements, when less than full ceiling coverage is needed, and when the thermal mass benefits of the exposed soffit are to be preserved.


Pattern examples below
Slotted acoustic panels. An attractive sound control solution.
Slotted acoustic panels give a durable, attractive sound absorbing surface which is suitable for many spaces and for either walls or ceilings.
you can select from many perforation patterns or design your own and the finish options are almost endless.
---
Downloads
Timber acoustic
solutions overview
---
Contact us
+44(0)161 236 2049

---


Acoustic performance
We offer many perforation patterns, each of which gives different absorption properties. The cavity depth to the rear of the panels and absorbing material are also key to this. We are here to help.
---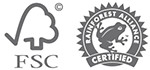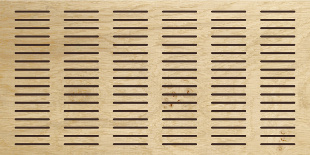 8/32L
8mm slots at 32mm centres
Open area 15.2%
Standard panel sizes 1200x600mm or 600x600mm.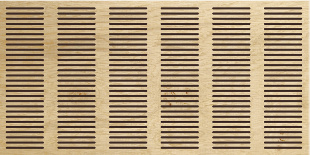 8/20L
8mm slots at 20mm centres.
Open area 27.3%
Standard panel sizes 1200x600mm or 600x600mm.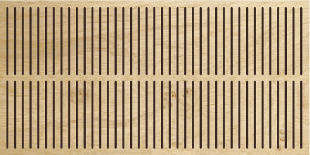 3/30W
8mm slots at 30mm centres.
Open area 20.4%
Standard panel sizes 1200x600mm or 600x600mm.
See also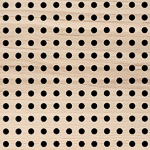 Perforated panels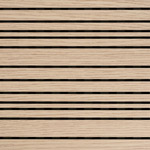 Groove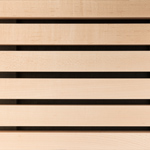 Slatted