Job role
We are looking for a experienced and hard-working team member to work on estimating and assisting in the growth of the business from our Manchester office.
We operate on a supply only basis, and the sales process typically involves:
- Initial enquiry from architect >>
- Main Contractor tender Enquiry >>
- Subcontractor allocation / enquiry >>
- Order.
It is once we engage with contractors that you would be involved.
Our solutions can be technical so you would be involved with the specification and design team to ensure we capture the scope of each project. It would also be greatly beneficial for the candidate to have knowledge of joinery, acoustics, ceiling and partition construction; or all of these.
Key responsibilities
- Organise incoming tender enquiries
- Update and manage the enquiry register
- Assess tender documents to ensure sufficient information available to prepare a tender
- Where full information is not available, use keen judgment to fill in the gaps
- Take off quantities
- Keep diligent records and drawing registers and update as new information becomes available
- Develop systems to allow concise information transfer between customer, project management team, and production
- Maintain and form relationships with suppliers and clients
- Keep abreast of raw material costs and potential uplifts
- Manage client lead time expectations
- Training and support for approved installers

Required skills
- Proven ability to work in a team and under pressure
- Track record of estimating and working directly with clients
- Experience with contractors and designers in a commercial capacity
- CAD experience would be beneficial but not essential
- Excellent verbal and written communication
Potential further development
With the wide range of technical solutions we provide and the product development underway, there could be the potential for the role to progress in to crossover with design, engineering and site support.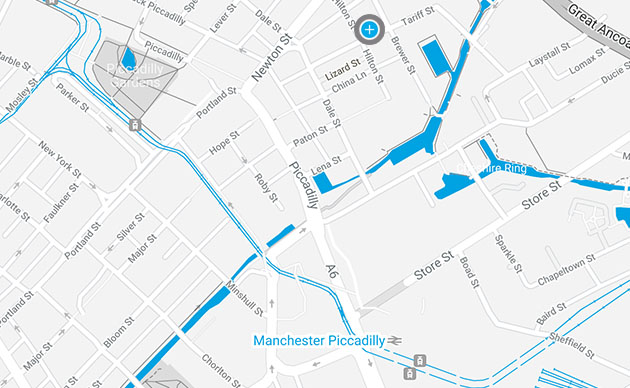 Start date
As soon as possible
Location
Northern Quarter, Manchester.
(5 minute walk from Piccadilly Train Station).
Salary
Dependent on experience
Apply
Please send your CV to