If you are creative, principled and passionate, this might be the place for you.

Address
Stil Acoustics
Ducie House
Ducie Street
Manchester
M1 2JW
UK
Who we are
A team with expertise in acoustics, architectural and interior design, joinery, product development, and manufacture. We provide market leading solutions by combining these skills.
We bridge the gap between architects, interior designers, acousticians, contractors and installers.
Our office is based in Manchester City Centre, a short walk from Piccadilly train station.
Our working principles
We seek to hire people who show the potential to develop over time, with an ability to contribute to various areas of the business.
This requires a commitment from both sides, to learn and work hard.
It is with this commitment though, that a strong team is created which can thrive over the long run.


In a business such as ours, it is critical that every team member is genuinely excited about the projects.
That is what brings us together and makes the hard work worthwhile.


The projects we work on are often complex and the consequences of mistakes, high.
Because of this, new team members can expect to have a period of generally assisting the team whilst learning about the way we operate.
You will see though that whoever has the best idea, that will be the implemented plan.
That individual is now developing credibility in that area.


With a commitment to the long term development of individuals and the team, this requires openness about any issues we see, whether they are due to ourselves or our colleagues.
This can be uncomfortable, as we may have to face hard truths or speak up about the failings of others.
It is important to recognise though, that this honesty is how an effective team works, and we should see criticism as an opportunity to grow, rather than as a threat.
We want to promote an environment where individuals feel free to be open, knowing that this will lead to the betterment of themselves and the team, and that they will be respected for doing so.
Current opportunities
Job purpose
We are looking for diligent and hard-working people to assist with sales enquiries, logistics, ordering and project management.
This is an opportunity to learn about a specialist and fast-paced field, and join a team where you can develop as the company grows.
Possible further development
We seek to recruit members who can develop over time, and support them in their development.
Depending on your competencies, this role could evolve to focus more on sales, project management, or commercial.
Required skills
- Proven ability to work in a team and under pressure
- Experience of working with contractors in a commercial capacity
- Excellent verbal and written communication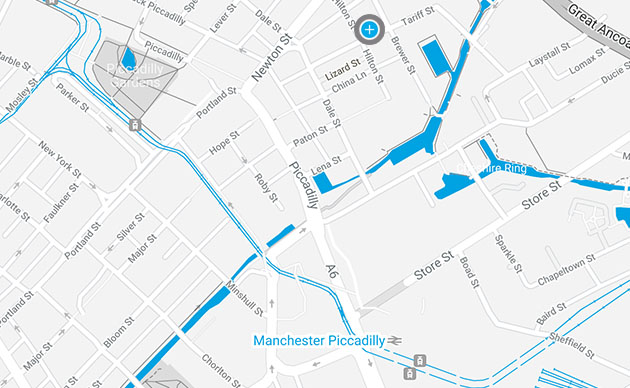 Start date
As soon as possible
Location
Northern Quarter, Manchester.
(5 minute walk from Piccadilly Train Station).
Salary
Dependent on experience
Apply
Please send your CV to