Acoustic ceiling finishes which control noise and look fantastic.
Our seamless acoustic plaster and spray ceilings offer a solution to enable designers to explore features such as open-plan layout, without installing baffles or tiles to control the reverberation problems these rooms .
We offer Acospray - sprayed applied directly to the substrate; and Acoplaster - a smooth render on an acoustic board which is fixed to the substrate. Both are available in different colours and can achieve class A sound absorption at around 35mm thickness.

See contact details below to request samples or advice.
Download
Acoustic plaster and
spray brochure



Full information on colour options, acoustic performance, installations and specification.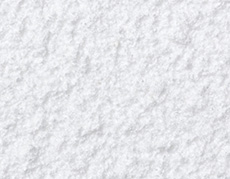 Acoustic spray
Acoustic spray finishes, typically applied in one coat, with up to Class A sound absorption.
There are several finish options, ranging in coarseness, and any colour possible.
Learn more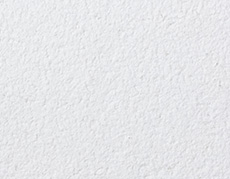 Acoustic plaster
Smooth acoustic plaster with up to Class A sound absorption. A base board provides the absortion, with the seamless finishing coat being acoustically transparent.
Two grades are available.

Learn more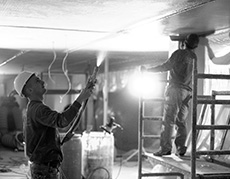 Installation
Acospray and Acoplaster can be installed to most substrates. Curved surfaces can be treated, and access hatches provided.
Acospray is a spray-only process, with Acoplaster concealing an absorbing board.