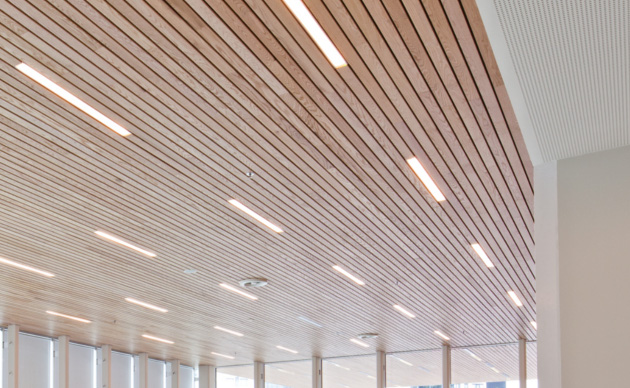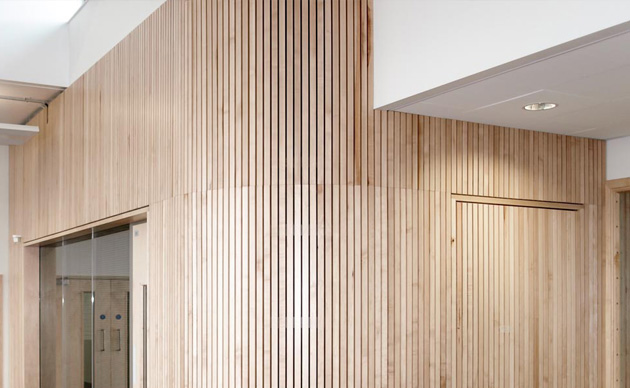 Image #4
Image #2
Image #5
Image #3
Image #1
Image #2
Image #5
Image #1
Typical vertical slatted ceiling detail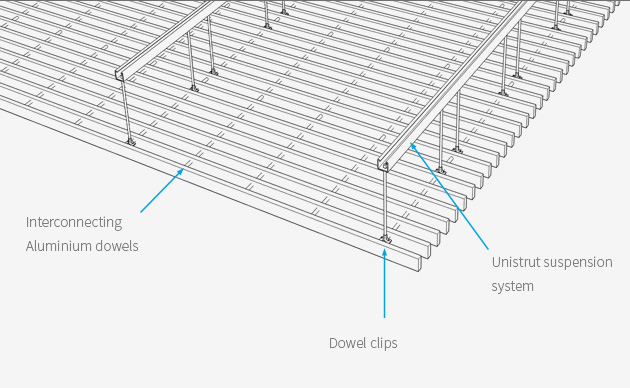 Our vertical slatted systems can function as a decorative ceiling, or a high performance acoustic ceiling, also.


Typical slatted wall detail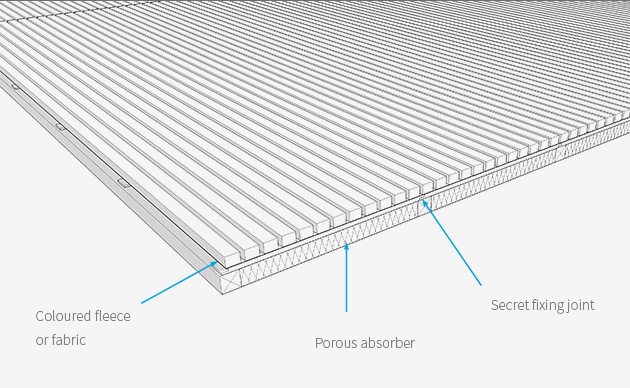 ---
---
See also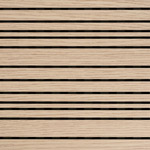 Groove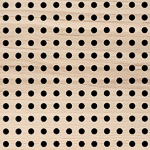 Perforated panels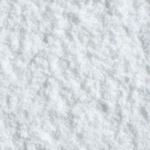 Acoustic spray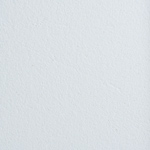 Acoustic plaster
Suspended slatted timber acoustic ceilings and walls panels
Our slatted timber acoustic systems can complement a wide range of room types. They are used for acoustics, aesthetics, or both.
---
Downloads
Timber acoustic
solutions overview
---
Contact us
+44(0)161 236 2049

---


You specify slat sizes and timber type
We try to be as flexible as we can with customisation options. Along with that we strive to excel in service and lead-in times.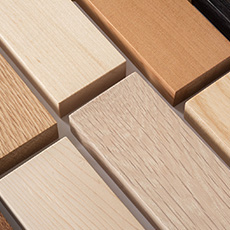 ---
Slatted timber suspended ceilings
Up to class A acoustic performance
Varying slat size, gaps between slats, and the insulation and cavity depth to the rear of the panel control the sound absorption produced.
Precise, modular designs
Slats are not individually mounted but are supplied in modules, allowing fast, precise installation. Holes for lighting and vents, as well as access panels are integrated in the factory, rather than on-site.
Unique suspension system
Our unique suspension system makes mounting and demounting easy, is durable and reliable, and is aesthetically very discrete.