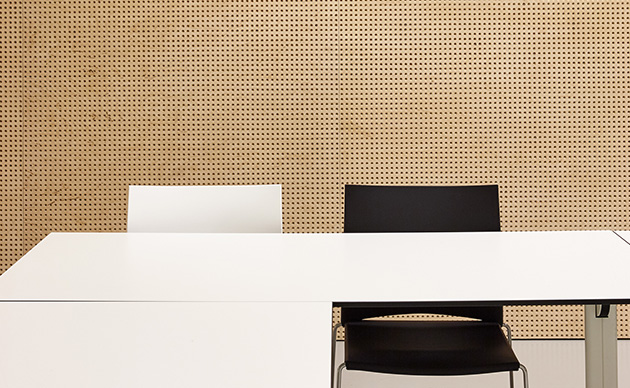 Wall fixing options
Softwood battens
Horizontal softwood battens are fixed to background and the panels fixed direct to them by wood screws. Fixing would normally be at the panel joints, there are various joint details which can be used to conceal the fixing.
Rebated battens
Rebated battens are screw fixed direct to the battens or wall and to the backs of the panels and simply lifted into place.
Z clips
Z-clips are similar to rebated battens only that they are clips they are a 2 part system one clip screw fixed to the batten and the other to the panel.
---
Perforation patterns
The perforation options below represent our standard range but custom options and panel sizes can also be produced. Interruptions to the perforation patterns are also available for features such as light fittings.